Roman Cavalry Air Conditioning & Heating

Emergency Air Conditioning

Repair

For Exceptional Emergency Air Conditioning Repairs call us today or book online and experience our Good Service Gurantee!
24 hour Air Conditioning Repair (Good Service Guarantee)
We strive in the belief that providing good service no matter how our day is going will always lead to good things and happy clients, our motto: fighting bad service with good service is a mindset and a lifestyle for all of us here at Roman Cavalry AC & Heating, we want all of our clients to come to expect that from us anytime we are in their homes, and we back that up with our Good Service Guarantee
Top rated 24 hour air conditioning and heating repair services in katy, Tx
We're a company that always seek to provide the highest standard in air conditioning and heating services, whether you're looking for a repair, installation, or maintenance, look no further with our many years of experience in service, and customer care, we can help you reach your air conditioning goals and have you ready for the season.
Our emergency air conditioning repair services are the best!
Everyone deserves a good night rest, but when your air conditioning decides to act up, your in for a long night. We pride ourselves in providing excellent service no matter what time it is, call us today and experience our good service guarantee.

Request Service
Enter your contact details here to help us serve you better & faster.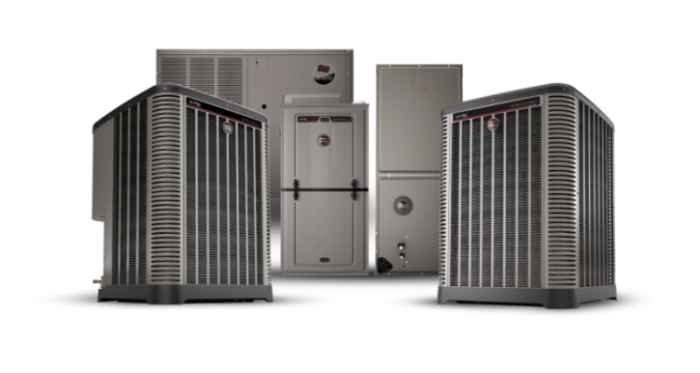 Authorized Ruud Dealer :

With the new seer2 changes that are being implemented starting January 2023
You need a reliable air conditioning brand that's going to give you the comfort you need for the price you want. Roman Cavalry Air Conditioning and heating proudly deals Ruud equipment and can help you choose the right equipment for your home. Starting on 2023 only equipment that meet the seer2 minimum rating will be manufactured and sold by distributors, that means that finding a company that is able to provide this equipment during these times is imperative to your comfort. When your older equipment decides to give out, time is of the essence, when temperatures rise to the triple digits you need a company that's going to show up and provide you with comprehensive solutions that will help save you time, money, and have you up to date with current energy regulations. Trust Roman Cavalry AC & Heating and Ruud to provide you with the best energy savings and comfort experience you've never had with your old equipment.
Air Conditioning Repair, Heating Repair & Installation
Katy, Tx
Whether your looking to perform routine maintenance, a repair, or your looking to upgrade your old equipment, look to us to provide you with excellent service. We understand that keeping up with your hvac equipment can be complicated, allow us to take the complication out of it with our maintenance packages and comprehensive repair options that we provide.
Fair Prices and great HVAC Services near you
Finding fair pricing for great hvac services shouldn't be a hassle, look to contact us today if you have any concerns about our services and products, we want to go the extra mile and ensure that all of our services and pricing is as transparent and comprehensive as possible
If you need to repair or replace your HVAC system, call today and talk to one of our HVAC specialists. They will arrange an appointment at your convenience.
-    Locally Managed & Operated
-    Available 24/7
-    A+BBBRating
-    We Repair All Makes & Models
-    Fully Licensed, Bonded & Insured
-    NATE Certified Technicians
Testimonials
Google Review
The technician was very knowledgeable about my Ductless Mini Split system. He worked very efficiently and the cost was a lot less than I expected!
- Jennifer Amedio
We Service All Makes & Models