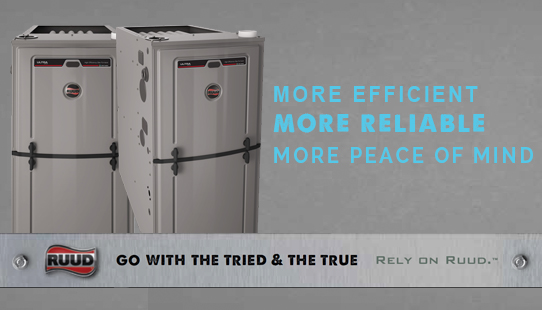 Top Rated Heating Service in Katy, Tx
Unexpected cold fronts are all too common in Katy, Tx but when temperatures plummet to below freezing we all need a reliable heating system to provide us with the comfort we all deserve. Attempting to handle heating issues on your own can cause additional damage and may result in costly repairs or the replacement of your system before its time. A professional can help you evaluate your system, and assess the options available to you, and with guarantees/warranties on all services and parts, we offer peace of mind and professional integrity.
At Roman Cavalry Air Conditioning & Heating, we are proud to provide heating services in Katy, Texas and surrounding areas. Our team is dedicated to providing our customers with the highest standard of customer service, and we pride ourselves on our fast, efficient service. Our team of technicians has years of combined experience in the industry, and we will diagnose your heating issues and make the necessary adjustments and repairs.
Call Our Heating Service Pros Right Now at Roman Cavalry Air Conditioning & Heating
No matter what kind of heater your home has, it needs heating maintenance to operate reliably, and efficiently. Roman Cavalry Air Conditioning & Heating offers comprehensive annual maintenance plans to help you avoid costly and frustrating heater breakdowns. We accomplish this by looking for small problems that often turn into large ones. Best of all, we offer different tiers of annual maintenance plans to fit all budgets and needs.
If you're facing emergency heating issues, we're ready to take your call 24/7. We have pros available at all times and we are proud to offer emergency heating services on nights, weekends, and holidays. We place integrity and customer service above everything else and back our work with a 100% satisfaction guarantee. There's nothing more frustrating than waiting around all day for a technician to show up. So, when we make an appointment with you, we'll show up within the specified timeframe. If we are late for any reason, or fail to provide you with good service in any way ,the service call is free.
Katy's trusted Heating Service Company
Many people take having a warm, comfortable home for granted. However, this comfort depends upon a working heating system, especially during the coolest months of the year. Unfortunately, many people find themselves dealing with heating issues throughout the life of their HVAC system, and it can be difficult to determine whether repair or replacement is a better value. Call our team today at Roman Cavalry Air Conditioning & Heating to get full evaluation on you heating system and we'll help determine whether your heating system is worth repairing, or if you need a more reliable system to keep you warm.