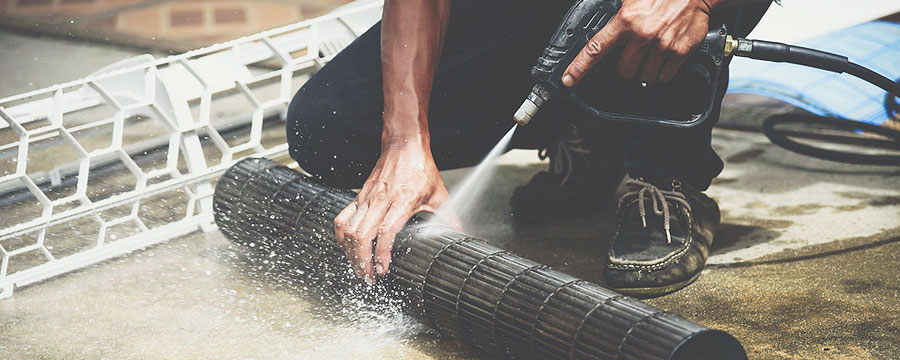 Expert AC Repair in Katy, Tx from a Top-Rated Company
You rely on your air conditioning unit to perform at maximum efficiency when you need it the most, and when your system begins to malfunction, you a fast and efficient ac repair company to help you through the hot Texas heat. At Roman Cavalry Air Conditioning & Heating, our AC repair experts are ready 24 hours to provide you with timely, high-quality solutions that will restore your system back to working order. With our highly trained techs, state-of-the-art equipment, and affordable pricing, you can count on us for all of your air conditioning needs.
When it comes to HVAC repair, you need to work with a company that has a stellar reputation for providing excellent service that is guaranteed to solve your problems and prevent future ones from occurring. As Katy's most trusted HVAC service contractor, that's what you get with the AC repair solutions from Roman Cavalry Air Conditioning & Heating.
Top Air Conditioning Issues
As the summer months approach, the last thing you want is for your air conditioning to fail on you. Texas summers can be brutal after all, and having a functioning AC unit is crucial for staying cool and comfortable. Don't get stuck in the heat! Keep an eye out for warning signs your system gives. Here are some common AC issues that you can experience when your system breaks.
Ever wonder how your system removes the humidity in your home, well the humidity condenses on your evaporator coil as condensate water which is then drained to your home's plumbing system by your system's condensate drain line. However if your cooling system doesn't receive regular maintenance, this drain line will begin to fill with algae and fungi, which can then create a clogg that will prevent any of the condensate water from flowing. An overflowing or clogged drain can cause water leaks and damage ceilings, furniture, and appliances.
Your fan can become inoperable due to damage on the motor, or belt. If this occurs, airflow will seize, and during the summer months, your home will become unbearable. If your fan isn't working, contact a specialist to perform the necessary repairs or maintenance.
With constant use, your air conditioning system's condenser coil can start to become filled with dust and lawn debris, and if your system is not receiving the proper maintenance, this can lead to your system running longer to cool your home and can eventually cost you more money on your utility bills.
A correctly functioning evaporator coil will properly allow air to flow and remove the heat from the warm air in your home and distribute cool air. However, if your evaporator get too cold, ice will form on the coils and prevent warm air from being cooled. 
Refrigerant is the substance in your AC unit that cools the air and leaks can be caused by a variety of factors such as wear and tear, poor installation, or damage to the unit. If you suspect that your AC unit has a refrigerant leak, you should call a professional HVAC technician to inspect and repair the issue.
Electrical issues are another common AC issue in Katy, Texas and can cause your AC unit to stop working altogether, leaving you in a hot and uncomfortable situation.
The cause of electrical issues can vary, but they are often caused by faulty wiring, a malfunctioning thermostat, or a damaged capacitor. 
That said, attempting to fix electrical issues yourself can be dangerous and can cause further damage to your unit. So, it's advisable that you let a professional technician handle it.  
Steps to troubleshoot your air conditioning system before contacting a proffesional
Replace dirty/clogged air filters
Check thermostat settings
Check your home's main electrical panel to ensure the circuit breaker isn't tripped
Survey the outside AC condenser for damages, debris and dirt
Make sure all indoor vents are open and unblocked
We're Ready to Solve Your AC Problems Today!
Call us today and take advantage of our same day service, if your AC isn't functioning normally or is making strange noises, it may be time to have a technician perform air conditioning services at your home. Se habla espanol.