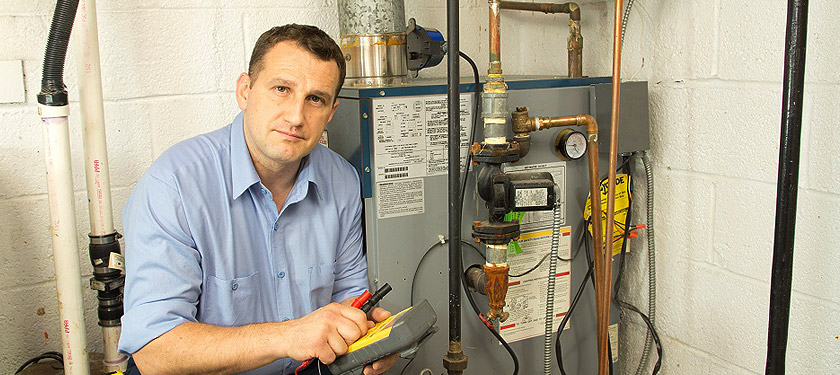 Top Rated AC Tune Up Service in Katy, TX
An AC tune up saves money by avoiding extensive repairs, and sometimes repairs altogether, which almost always cost more than preventive tune ups. Regular maintenance will pinpoint minor issues before they become big problems - keeping your AC running smoothly for years to come. One broken part could cause others to deteriorate because all components work together like cogs in a wheel or gears on a bicycle; when one fails, others suffer. AC tune-ups prevent minor problems from becoming more extensive and thus more expensive repairs. You don't have to wait until you are out of cool air and a chunk of change before you get your AC system checked out.
During an AC Tune up, an HVAC specialist ensures that all the components in the AC system are operating correctly. Each air conditioning system component is cleaned and adjusted, and its efficiency tested as part of the inspection. When your HVAC system is regularly maintained, you can prevent breakdowns, increase efficiency, and extend the system's lifespan by preventing dirt and corrosion and replacing costly parts before the damage becomes significant.
Air Conditioning Maintenance
Time puts significant wear and tear on every AC system, but given the proper maintenance you can maximize your air conditioner's life, performance, and keep your cooling bills under control. The best way to achieve this is to have your AC maintained by a qualified air conditioning expert.
That's where Roman Cavalry Air Conditioning and Heating professionals step in. Our qualified professionals are trained to know how to keep your central AC running smooth and efficiently. Rest assured that your comfort is always our number one priority. Here's how we do it:
Inspect coolant levels and pressure to ensure your system runs at peak efficiency
Calibrate thermostat(s) and check proper cycle and temperature to improve comfort and control
Inspect and tighten wiring, contacts, capacitors and relays to avoid expensive repairs
Ensure the evaporator coil is clean
Ensure the condensate drain is clear
Inspect and clean the condenser
Inspect the outdoor disconnect switch
Inspect the condenser fan motor and blades; lubricate if needed
Check compressor amps at startup
Carry out additional safety and efficiency checks
Upon completion, your service technician will present your AC Tune-Up Checklist and share any recommendations and potential concerns about your air conditioning system.
Regular AC maintenance can pay big dividends in improved system performance and reduced energy costs. It can also help to extend the life of your system parts and equipment, as well as help to prevent costly and inconvenient breakdowns.
The easiest way to make sure that your home AC maintenance is done correctly is to have it performed regularly by a qualified air conditioning specialist.
Roman Cavalry Air Conditioning and Heating takes pride in providing excellent service all year round, make sure your comfort—and your investment in your home's HVAC system—is protected call us today and book your AC tune up