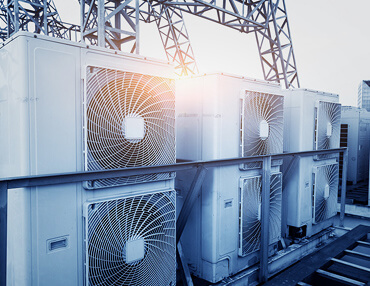 Commercial AC Repair for Katy, TX
Commercial air conditioners are even more important than residential air conditioners in various ways, during the brutal Texas summer, your top priority is to keep cool, and If you own a business or manage a commercial property in Katy or the greater houston area, keeping your employees and customers as comfortable as can be must be a top priority.
A problem with your commercial air conditioning systems, could send customers away in minutes, and force your employees to work in hot and uncomfortable conditions. Luckily, you can rely on our commercial HVAC/R division at Roman Cavalry Air Conditioning and Heating to care of your commercial ac service needs.
Trusted Commercial Air Conditioner Professionals
Commercial HVAC systems work hard, and take a beating to keep your commercial space nice and comfortable for your customers and employees, our team is here to make sure that they do just that, and that they also perform as efficiently as possible.
Quality commercial air conditioning in Katy, TX is vital to keeping your business running. You need top-notch commercial AC service for your peace of mind, as well as performing maintenance and replacement services when necessary, Roman Cavalry air Conditioning and Heating provides you with reliable services that will take the stress out of maintaining and servicing your commercial hvac systems.
A cool, comfortable environment is essential to your business, and when you've got a well-maintained system, both employees and customers are happy and more comfortable. That happiness and comfort helps to promote a successful, and productive work environment. Of course, maintaining an efficient commercial system can be a hassle when you're not adequately prepared.
If you have a manufacturers' warranty on a commercial air conditioning product, our commercial A/C technicians will be happy to honor it. We may honor most extended parts warranties and we make certain you won't pay any more than necessary to ensure your tenants or employees' comfort.
Have a problem with your commercial HVAC system in Katy? Need emergency repairs for your air conditioning, air filters, or air purifiers? Looking for experts to do routine air conditioning maintenance or commercial HVAC repair in Katy, TX? We're available 24/7, including weekends and holidays. We offer free consultation and free estimates. Call us anytime at (713) 909-5456.